Stock length Swingarm Kit with P.M. Heathen Wheels for a 2008 R1.  We powdercoated the contrast cuts of the P.M. wheels with Gold powdercoat. Rear wheel size is 17×6 to run a 190 section tire.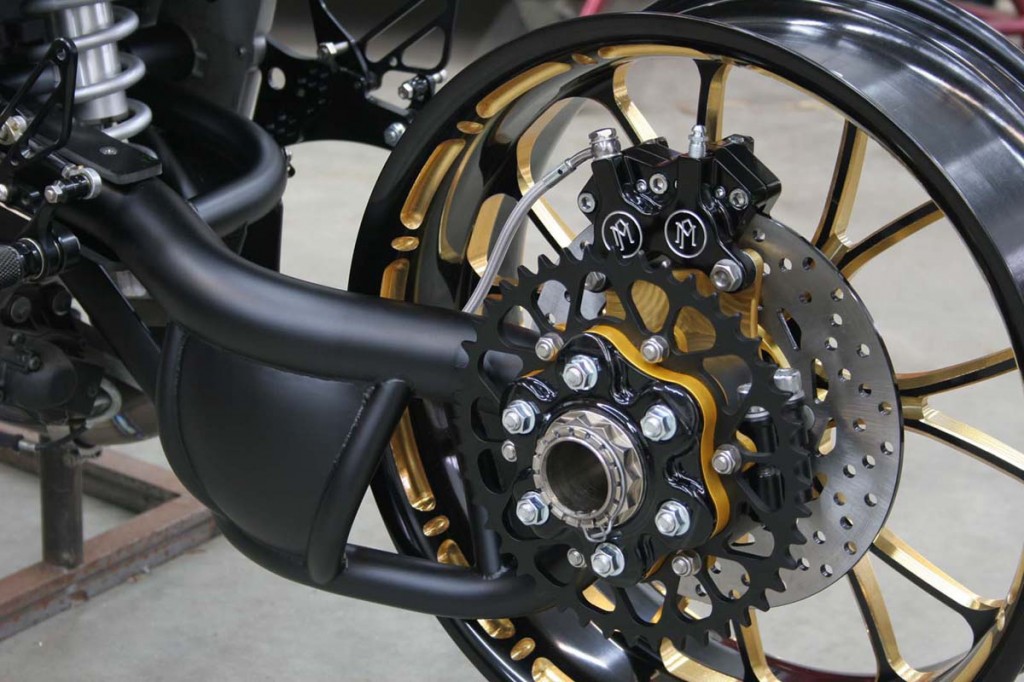 The bike getting this kit is the Black R1 with the Gold accents from the factory. The customer wanted to continue the look with the new wheels and swingarm kit. This kit uses our full billet drive assembly to allow us to run the Performance Machine wheels. A few select pieces have been anodized Gold. The wheels started out with the typical P.M. "Contrast Cut" finish. We took it a step further by powder coating the contrasted cuts with Gold powdercoat.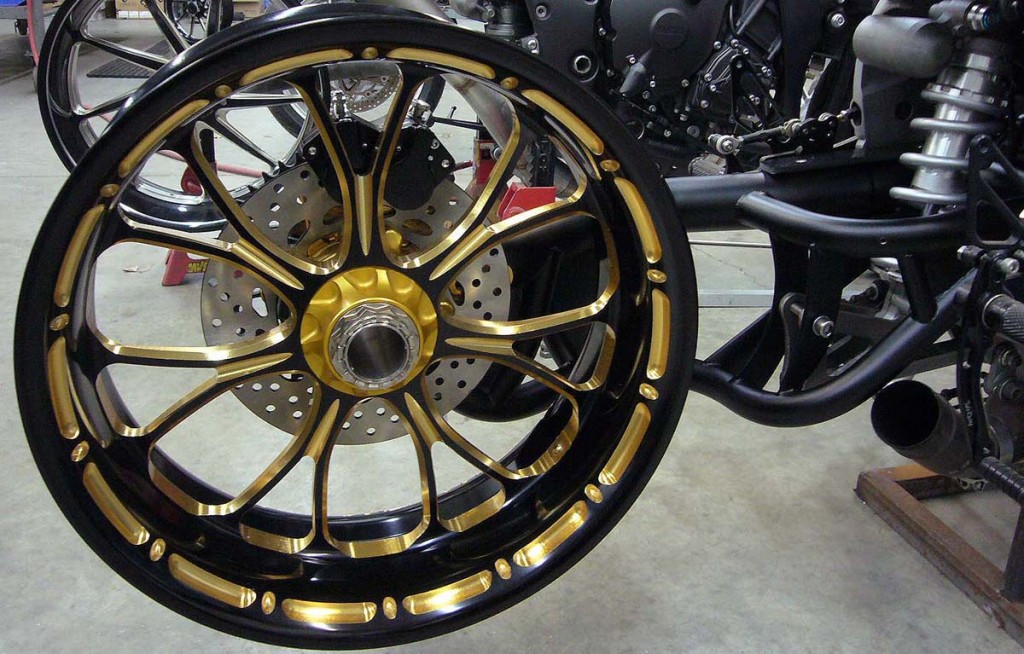 Check out the Gallery pics. Contact us to order.
Email: support@greggscustoms.com