Yamaha R1 Street Tracker.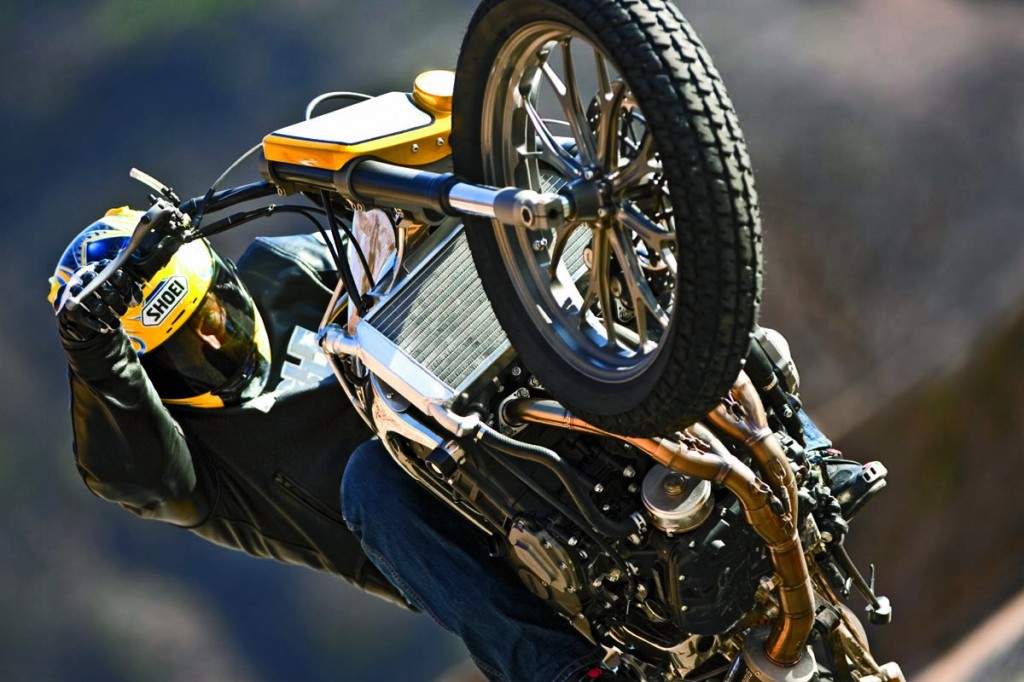 This is a 2009 Yamaha R1 that we made into a tribute to Kenny Roberts' Indy Mile Winning TZ750.  The bike was unveiled in the Indy Speedway Museum at the Yamaha party to Rossi, Edwards, Roberts et al.  It was featured on the Cover of Cycle World and many other motorcycle publications around the world. 62 lb. weight loss.  19 inch P.M. flat track wheels with Dunlop Racing Tires.  Flat Track tailsection with a titanium subframe and aluminum battery tray by Gregg.  G.C. swingarm.  Ohlins TTX.  Modded forks.  A&A Racing Clamps.  Drive Systems Bars.  Cut down tank by G.C.  160 hp plus!  Just enough….
While riding the bike for the magazine feature, the CW guys were able to shoot some video.  Here's Mark Cernicky showin' us how it's done.